SEA AND RIVER BOAT RIDE
Babou Côté Océan offers unforgettable boat rides.
Our two hours ride will give you the opportunity to admire Linderalique rocks from the sea and go past the famous "hen" and discover the bay and Hienghene's village.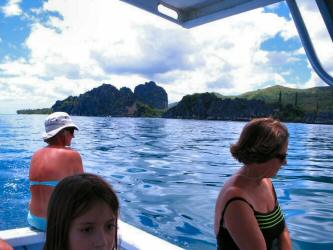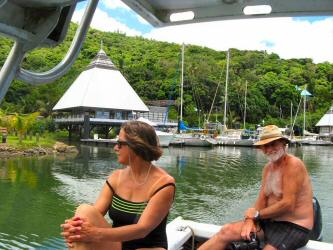 Change of setting on the river where the mangrove occupies the riverside. The boat goes through the flora where you will be able to catch a glimpse of all the different mangrove species and other plants. You will discover the traditional pirogue and will catch a glimpse of houses and children kindly waving to say hello.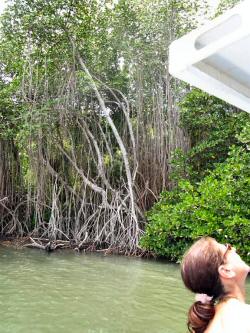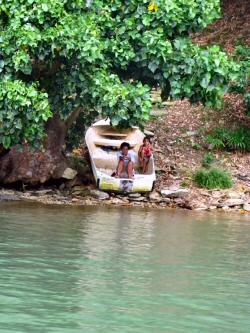 ISLET HALF DAY TRIP
We offer half-day trips to Hienga islet everyday.
Our comfortable boats shield you from the wind, sun and water and will pick you up from Koulnoue to take you to this small-inhabited piece of heaven. We are the only one to go to this islet.
You will discover lots of activities once there.
You will be able to swim in a clear and still water or explore the underwater path's corals or rest under Bouraos trees undisturbed shadow. You can also go for a walk; it only takes an hour to go around the islet. You might also want to walk across the islet to explore the botanical path 's lush vegetation.